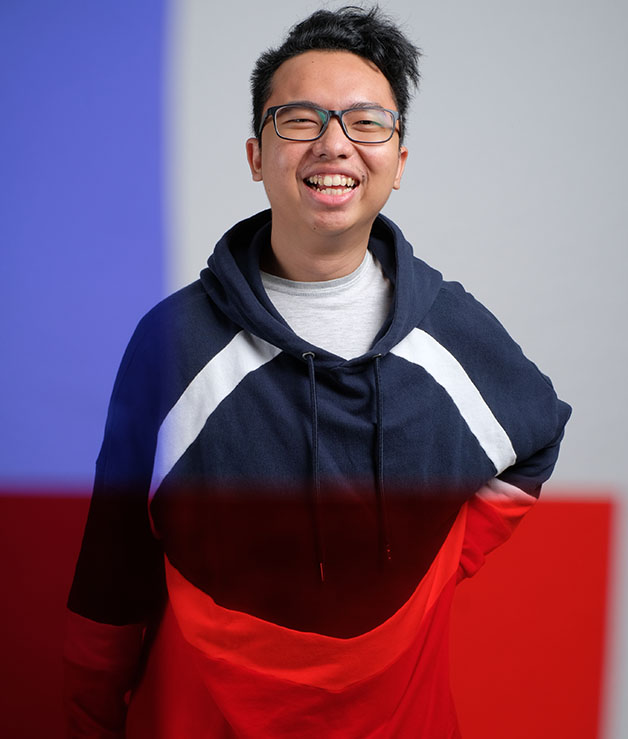 Title
Game Animation "JACKKARTA OVERRIDE"
Portfolio
Description
Karya tugas akhir ini berupa Intellectual Property yang bertajuk JACKKARTA. IP ini merupakan fresh spin dari genre game arcade racing, yang diceritakan menurut perspektif 3 karakter utama, Jack, Karta, dan Aura. JACKKARTA adalah sebuah IP dengan setting tempat di Jakarta imajiner, dengan cerita yang berfokus pada kriminalitas abu – abu ( tindakan kriminal yang sebenarnya merupakan kriminal namun kadang orang tidak dapat menganggapnya kriminal ). IP ini bercerita tentang bagaimana para karakternya menyelesaikan masalah mereka dengan kendaraannya.
Mario Wongso is a co-founder of Redrain Game Studio, who also worked as a game artist and illustrator who was born in Jakarta on December 1, 1996. Graduated from Bina Nusantara University in 2018, on the final assignment project, he made the work in the form of Intellectual Property- video game based development Jackkarta : Override that explores gray area of crime, where people in general cannot consider these crimes to be truly evil. Jackkarta: Override takes the setting of the city of Jakarta which is where Mario lives, but with the setting in the next few years with the visual taste of the distopian city. The story tells about 3 people who have different problems but choose to solve it in the same way. The final assignments also included nominations for Best New Animation Experience and Best Visual Assets at FNB 2018 and got a 4.00 result in the final semester GPA. In addition, Mario with Redrain Game Studio has won 2 Citizen Choice Awards at the 2017 and 2018 GamePrime events. And also choosen to be one of Indonesia's growing game developer to be nominated at SEA Summit 2017.