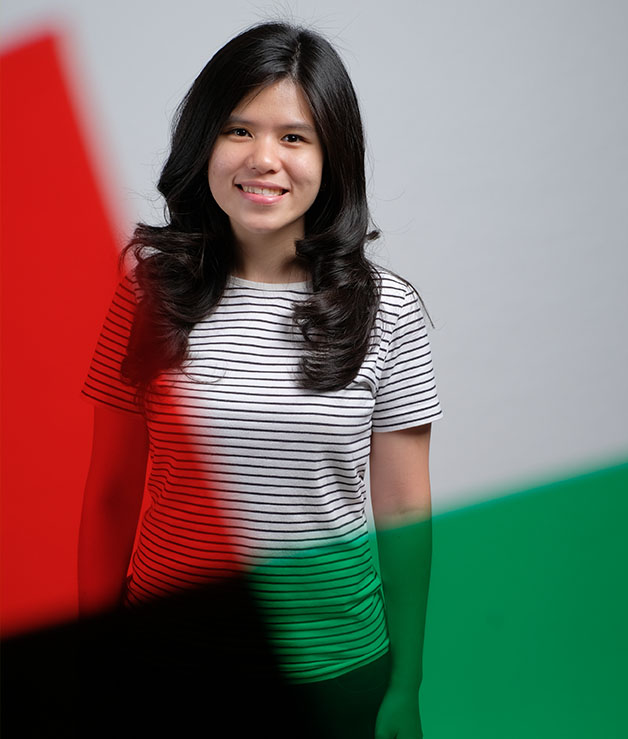 Title
Short animation "IMAGO"
Portfolio
http://www.artstation.com/angelitalevinna
Description
Karya tugas akhir ini diberi judul "Imago". Film animasi pendek ini bercerita tentang bagaimana seorang ayah harus berkorban untuk merelakan keputusan anaknya untuk melanjutkan studi ke luar kota. Mengambil latar belakang cerita mengenai seorang anak yang tinggal berjauhan dengan orang tuanya, Levinna mengambil tema pengorbanan yang sering kali dilakukan oleh orang tua namun tidak disadari seorang anak. Levinna berharap film pendek animasi ini dapat memberikan gambaran kepada penonton tentang peran penting orang tua dalam mendukung anak-anaknya demi mencapai cita-cita yang mereka ingingkan.
Levinna was born in Jakarta June 20 1996. In 2014, she took animation as a major in Binus University, after graduated from SMAK 3 Penabur Jakarta.
For her final year project, she directed a short animated film called "Imago".
In 6 minutes 30 seconds, this film tells the audience about A father who raised his one and only daughter by himself.
As time goes by, his little kid has become a young lady and decided to follow her dream that makes her live far away from his father.
At first the father wont let her to do so, but at the end the father understand his purpose in life is to make the person he loves the most to be happy.